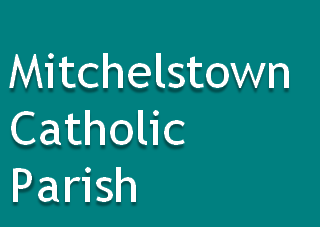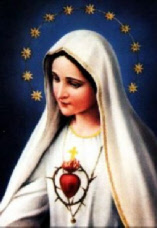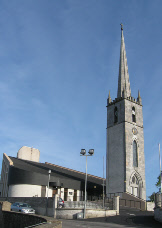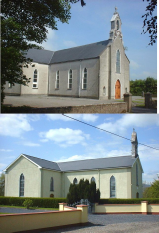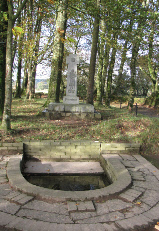 The Parish and Community Newsletter is available at weekend Masses in the Parish.
The newsletter is printed in the Parish Office, Parochial House, Convent Hill, Mitchelstown.
E-mail: mitchelstownparishofficechurch@gmail.com
Phone or Fax: 025 / 84062
Deadline is 10am Wednesday
Parish office is open:
9 a.m. to 11.30am – Monday to Friday


The Pilgrim Statue of Our Lady
As Catholics, images and statues are reminders to us of God's presence and love. We don't worship statues, but we hold them and place them in our homes and in other buildings, to remind us that the living God is with us. The Pilgrim Statue of Our Lady is available for visitation to the homes of the parish.
If you would like to have the statue for a week, contact the Parish Office, the Sacristy or a Legion of Mary Member.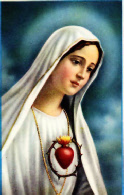 ANCESTOR RESEARCH is no longer being carried out in the Parish office. The records for Mitchelstown Parish came be accessed through Mallow Heritage Centre, 27/28 Bank Place, Mallow, Co. Cork.
Tel: (022) 50302
Website: www.rootsireland.ie or E-mail: mallowhc@eircom.net
Inspirational CDs from Lighthouse Catholic Media:
We have an exciting new program starting here in our Parish with Lighthouse Catholic Media. Inspirational CDs are available with stories of conversion and teaching regarding the Catholic Faith. These CDs are practical and effective in helping Catholics know their Faith, keep their Faith and share Faith!. All of the recordings are by people who are genuinely excited about their Catholic Faith and their energy is wholly contagious. We would encourage everyone to take time and listen to some of these CD's. After listening you will feel a deep appreciation for the gift of our Catholic Faith. Many people are concerned today about family members who have fallen away from the Church and wonder if there is anything they can do about it. The answer is 'Yes'! Just hand them a CD and ask them if they would like to listen to it. A suggested donation of €3.00 per CD covers the basic costs. The CD's are available in the Porch at the back of the Parish Church. More info at www.lighthousecatholicmedia.co.uk
The Messenger Magazine: This is a monthly magazine produced by the Jesuit order. It costs €1.75. It is available in the Parish Church each month. It has a lot of beautiful stories and great reflections. We encourage you to bring this magazine and the weekly Irish Catholic Newspaper into your home. Local promoter is; ANNA MARIA RUSSELL, (025) 84151. Copies are on sale in the Porch of the Parish Church, or from Anna Maria Russell or direct from Messenger Publications, 37 Lower Leeson Street, Dublin 2. Phone (01) 6767491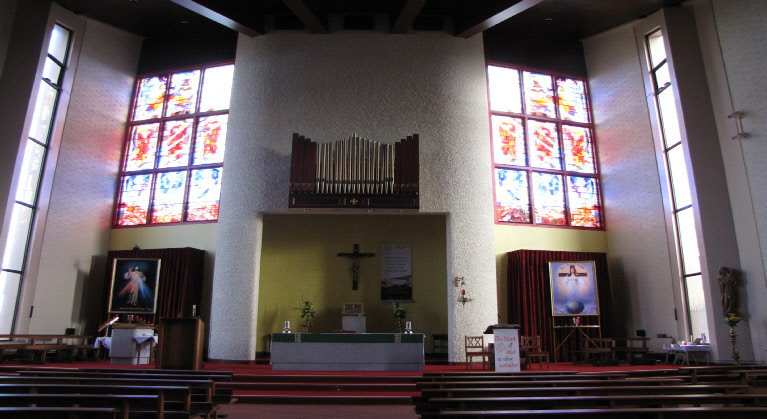 Canon Tim O'Leary
28th September 1932 – 28th June 2020