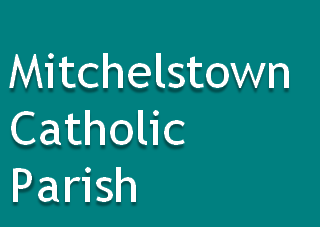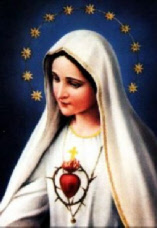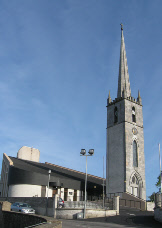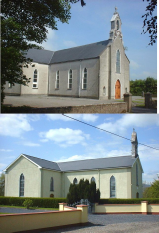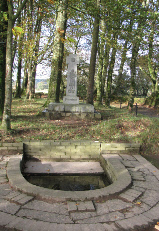 Our Lady of Medjugorge
Message of
25th July 2018
"Dear children! God called me to lead you to Him because He is your strength. That is why I am calling you to pray to Him and to trust in Him, because He is your refuge from every evil that lurks and carries souls far from the grace and joy to which you are all called. Little children, live Heaven here on earth so that it will be good for you; and may the commandments of God be a light on your way. I am with you and I love you all with my motherly love. Thank you for having responded to my call."
The Medjugorje Visionary Vicka,
pictured at the Town Hall,
when she visited Mitchelstown Parish
on 19th February 2011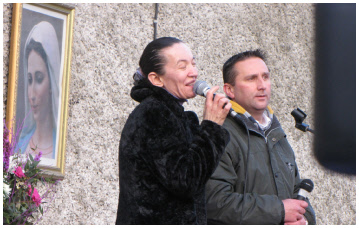 Our Lady,
Queen of Peace,
pray for us!
Monthly Message from Our Lady of Medjugorje
The Annual Apparition of Our Lady to Mirjana Dragicevic-Soldo, March 18, 2018
The visionary Mirjana Dragicevic-Soldo had daily apparitions from June 24th 1981 to December 25th 1982. During the last daily apparition, Our Lady gave her the 10th secret, and told her that she would appear to her once a year, on the 18th of March. It has been this way through the years.
"Dear children! My earthly life was simple. I loved and I rejoiced in small things. I loved life - the gift from God - even though pain and sufferings pierced my heart. My children, I had the strength of faith and boundless trust in God's love. All those who have the strength of faith are stronger. Faith makes you live according to what is good and then the light of God's love always comes at the desired moment. That is the strength which sustains in pain and suffering. My children, pray for the strength of faith, trust in the Heavenly Father, and do not be afraid. Know that not a single creature who belongs to God will be lost but will live forever. Every pain has its end and then life in freedom begins there where all of my children come - where everything is returned. My children, your battle is difficult. It will be even more difficult, but you follow my example. Pray for the strength of faith; trust in the love of the Heavenly Father. I am with you. I am manifesting myself to you. I am encouraging you. With immeasurable motherly love I am caressing your souls. Thank you."
Our Lady's message to Mirjana Soldo of August 2nd, 2018
"Dear children, with a motherly love I am calling you to open hearts to peace; to open hearts to my Son, so that in your hearts love for my Son may sing, because only out of that love peace comes in the soul. My children, I know that you have goodness, I know that you have love - a merciful love, but many of my children still have a closed heart. They think that they can do it without directing their thoughts towards the Heavenly Father who illuminates-towards my Son who is always with you anew in the Eucharist and who desires to listen to you. My children, why do you not speak to Him? The life of each of you is important and precious, because it is a gift from the Heavenly Father for eternity. Therefore, do not ever forget to keep on thanking Him: speak to Him. I know, my children, that what is to come afterwards is unknown to you, but when your hereafter comes you will receive all the answers. My motherly love desires that you be ready. My children, by your life keep putting good feelings in the hearts of the people whom you meet, feelings of peace, goodness, love and forgiveness. Through prayer, hearken to what My Son is saying and act accordingly. Anew, I am calling you to prayer for your shepherds, for those whom my Son has called. Remember that they need prayers and love. Thank you."