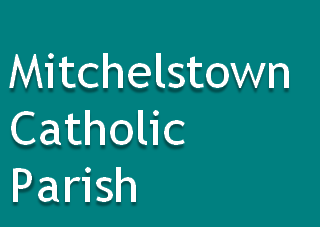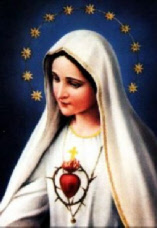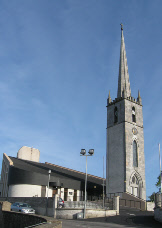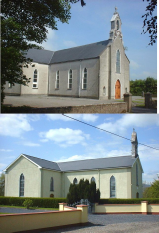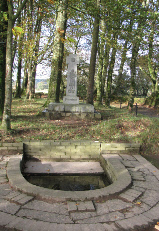 Our Lady of Medjugorge
Message of
25th November 2017
"Dear children!
In this time of grace, I call you to prayer. Pray and seek peace, little children.
He who came here on earth to give you His peace, regardless of who you are and what you are – He, my Son, your Brother – through me is calling you to conversion, because without God you do not have a future or eternal life.
Therefore, believe and pray and live in grace and the expectation of your personal meeting with Him.
Thank you for having responded to my call."
The Medjugorje Visionary Vicka,
pictured at the Town Hall,
when she visited Mitchelstown Parish
on 19th February 2011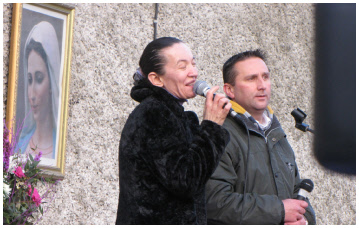 Our Lady,
Queen of Peace,
pray for us!
Monthly Message from Our Lady of Medjugorje
The Annual Apparition of Our Lady to Mirjana Dragicevic-Soldo, March 18, 2017
The visionary Mirjana Dragicevic-Soldo had daily apparitions from June 24th 1981 to December 25th 1982. During the last daily apparition, Our Lady gave her the 10th secret, and told her that she would appear to her once a year, on the 18th of March. It has been this way through the years.
"Dear children! My motherly desire is for your hearts to be filled with peace, and for your souls to be pure so that in the presence of my Son you could see His face. Because, my children, as a mother I know that you thirst for consolation, hope and protection. You, my children, consciously and unconsciously are seeking my Son. I also, as I passed the time on earth, rejoiced, suffered and patiently endured pains, until my Son, in all His glory, removed them. And that is why I am saying to my Son: help them always. You, my children, with true love, illuminate the darkness of selfishness which all the more envelopes my children. Be generous. May both your hands and heart always be open. Do not be afraid. Abandon yourselves to my Son with trust and hope. As you look towards Him, live life with love. To love means to give oneself, to endure, and never to judge. To love means to live the words of my Son. My children, as a mother I am speaking to you: only true love leads to eternal happiness. Thank you."
Our Lady's message to Mirjana Soldo of December 2nd, 2017
"Dear children, I turn to you as your mother, the mother of the just, the mother of those who love and suffer, the mother of those who are holy. My children, you too can be holy - this depends on you. Those who are holy are those who immeasurably love the Heavenly Father, those who love Him above all. Therefore, my children, always strive to be better. If you strive to be good you can be holy even though you may not think so of yourselves. If you think that you are good, you are not humble, and arrogance distances you from holiness. In this peaceless world full of threats, your hands, apostles of my love, should be extended in prayer and mercy. And to me, my children, give the gift of the rosary, the roses which I love so much. My roses are your prayers pronounced with the heart and not only recited with the lips. My roses are your acts of prayer, faith and love. When my Son was little, he said to me that my children would be numerous and that they would bring me many roses. I did not comprehend Him. Now I know that you are those children who are bringing me roses when, above all, you love my Son, when you pray with the heart, when you help the poorest. Those are my roses. That is the faith which makes everything in life be done through love, not knowing arrogance, and always ready to forgive; never judging, always striving to understand one's brother. Therefore, apostles of my love, pray for those who do not know how to love, for those who do not love you, for those who have done evil to you, for those who have not come to know the love of my Son. My children, I ask this of you because, remember, to pray means to love and to forgive. Thank you."