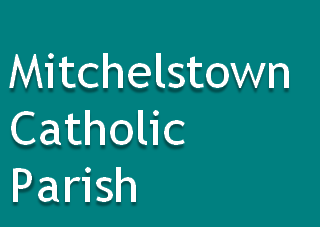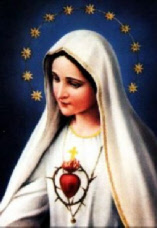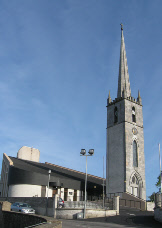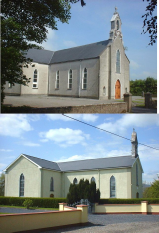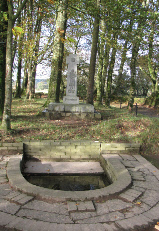 Servant Sisters of the Home of the Mother
DVDs are now available for purchase about the life of Sr. Clare Crockett, a budding actress from Derry who left her career and the open doors to fame behind to give her life for God. Sr. Clare tragically passed away in the 2016 earthquake in Ecuador at the age of 33, but has since been touching lives with her testimony. Please contact the Servant Sisters if you would like to purchase one. Cost is €12.
Tel: 025-24545
Email: mitchelstownshm@homeofthemother.org
Lenten Mission
Home of the Mother Sisters: Lent Mission Talks: "Where sin abounds, grace abounds all the more." Click below to listen to some of the talks:
"Called to Glory" (Sr Miriam)
"Fasting" (Sr Megan)
"Almsgiving" (Sr Miriam)
Upcoming Events
for Girls
Girls Get-Togethers
A day of faith and fun with the Sisters complete with games, crafts, prayer, songs, catechesis, etc.

4 May: Girls in 5-6th class - 10am-2pm at the town hall
18 May: Girls in 2-4th class - 10am-2pm at the town hall
Bring your lunch and 2€ to cover small costs
Sisterbucks
Spend time with the Sisters for some tea and a chat. We usually pray the rosary, eat dinner together and then have a time for good conversation with tea and biscuits.

When: 27 April, 7-10pm
Ages: Girls 16+
at the Sisters' house
Home of the Mother Summer Girls' Camp
A week full of games, crafts, hikes, catechesis, daily Mass, songs, friends, prayer, and other activities in the mountains of Donegal. Click the image to see the video from last year's camp.
Ages: 8-18 When: 15-22 July Where: Bluestack Centre, Co. Donegal
Cost: 250€ Registration closes 24 June. Sign up by clicking here!
For more information about the boys activities,
contact Br. Ben Gurries at
brotherbenshm@gmail.com
or by phone at 083 341 2210
Dear Friends,
This summer we will once again be holding Home of the Mother summer camps. These encounters are excellent opportunities for young people to grow in their faith life as well as human development through games, prayer times, crafts, group activities, hikes, etc.
The information for each camp can be found below. Sign-up has begun, so don't get left out!